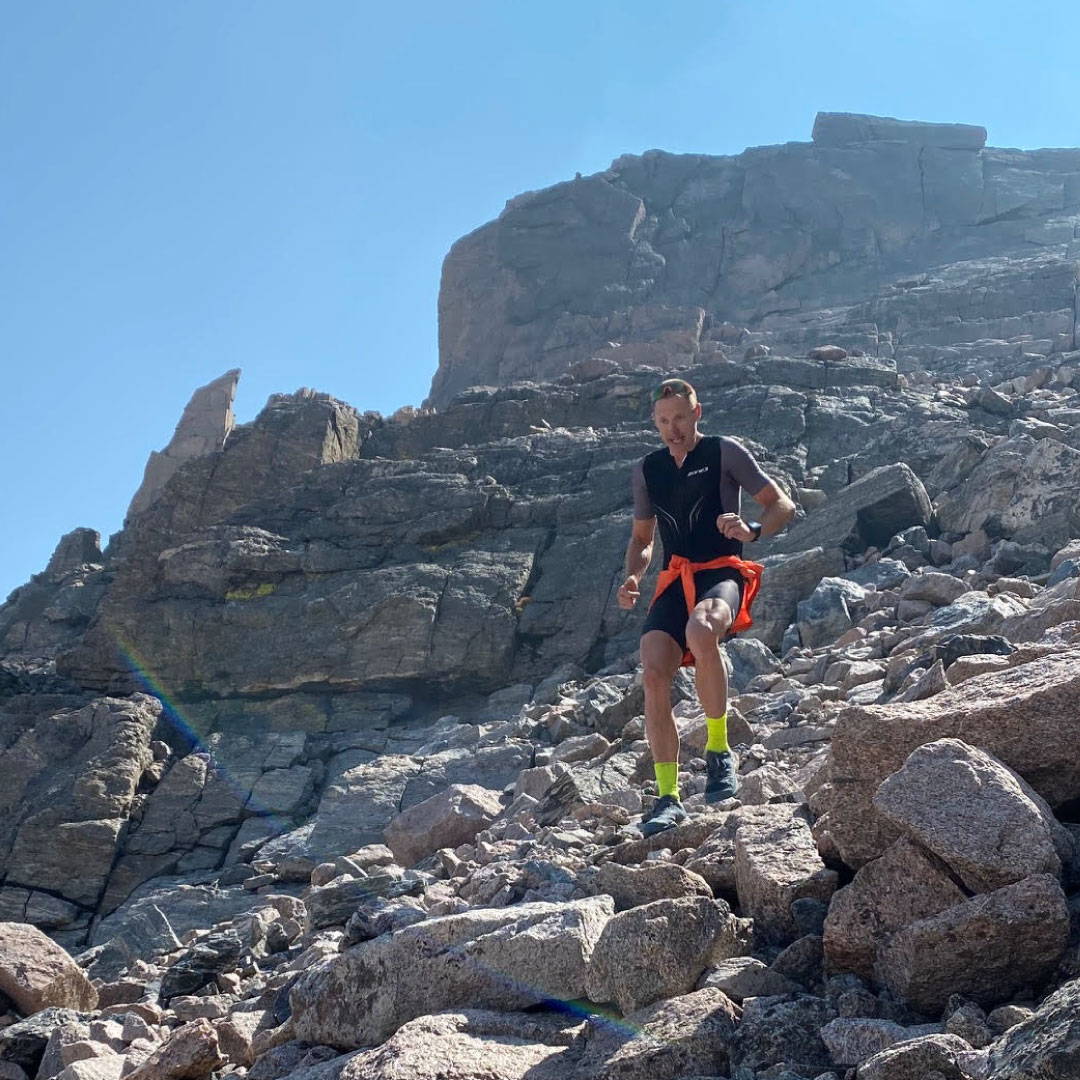 SMASHING THE LONGS PEAK DUATHLON
---
---
The Longs Peak Duathlon involves riding from the Boulder city limit sign at Broadway and Highway 36 to the Longs Peak Trailhead (38.5 miles) running to the top of Longs Peak at 14,259 feet, descending, and then riding back to Boulder for a 90-mile day and well over 10,000 feet of elevation gain. I set out at 8:00 AM, Monday the 7th with low hopes of breaking the Fastest Known Time (FKT) of 6:55 set by Anton Krupicka. My hopes were low because I still hadn't managed to summit Longs via the Cables route, which involves a few pitches of class 5 scrambling. During both attempts I'd made in the previous week, the class 5 scrambling section was covered in a thick sheet of ice, and doing the Keyhole route, which is less technical, is simply too long to be used for a Duathlon FKT attempt.
As I set out on Monday morning, I crossed my fingers that the Cables would be free of ice, and that I wouldn't be too tired from summiting Longs Peak the day before on the Keyhole route. I'd downed a couple iKOR recovery shots the night before, and was feeling decent as I rode toward Lyons on Highway 36. I checked my time as I made the turn onto Highway 66 heading into Lyons and saw 23:50 or so. Not bad, though my legs were still feeling a bit rough from the day before.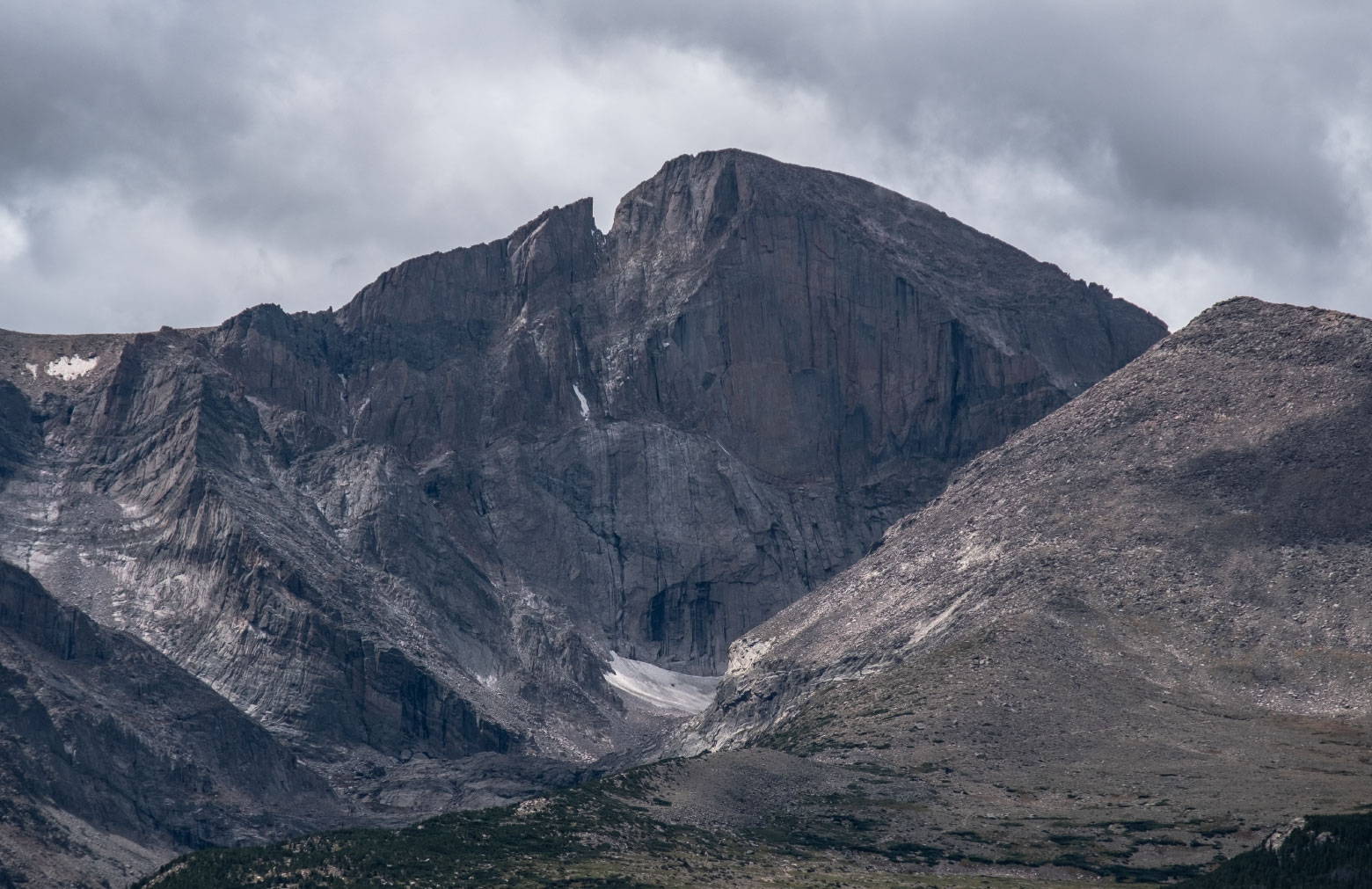 By the intersection of Peak to Peak and St. Vrain, I was off my goal time by 10 minutes, despite putting out decent power (275 watts average). I cursed at the growing headwind, which seemed to make things worse. 15 minutes later and I was battling gust of 30-40 miles an hour, just inching along. I contemplated turning around and scraping the attempt, but I knew that this was the last shot I'd have until next summer, as Boulder's first snow storm was coming in that night.
I got off the bike and locked it up at the Longs Peak ranger station parking lot (they have a nice bike rack there) and changed shoes. My transition was just two minutes, and before I had any time to think about how hard I wanted to go, I was on the trail, breathing all out. The trail starts out at 9,200 feet, and the air was super smokey from the Cameron Peak wildfire, but my asthmatic lungs were holding up okay.
I power hiked and ran hard through the wooded section on the goat trail—a trail that climbers use that cuts up the mountain the fastest direction—until I got above tree line, where I was met with a ferocious head wind. At times I found myself ducking and leaning heavily into the wind as I powered across tallice, cursing at the wind and screaming at the top of my diminished lungs. The day before it had been super calm up high. Today it was gusting above 60 miles an hour at times.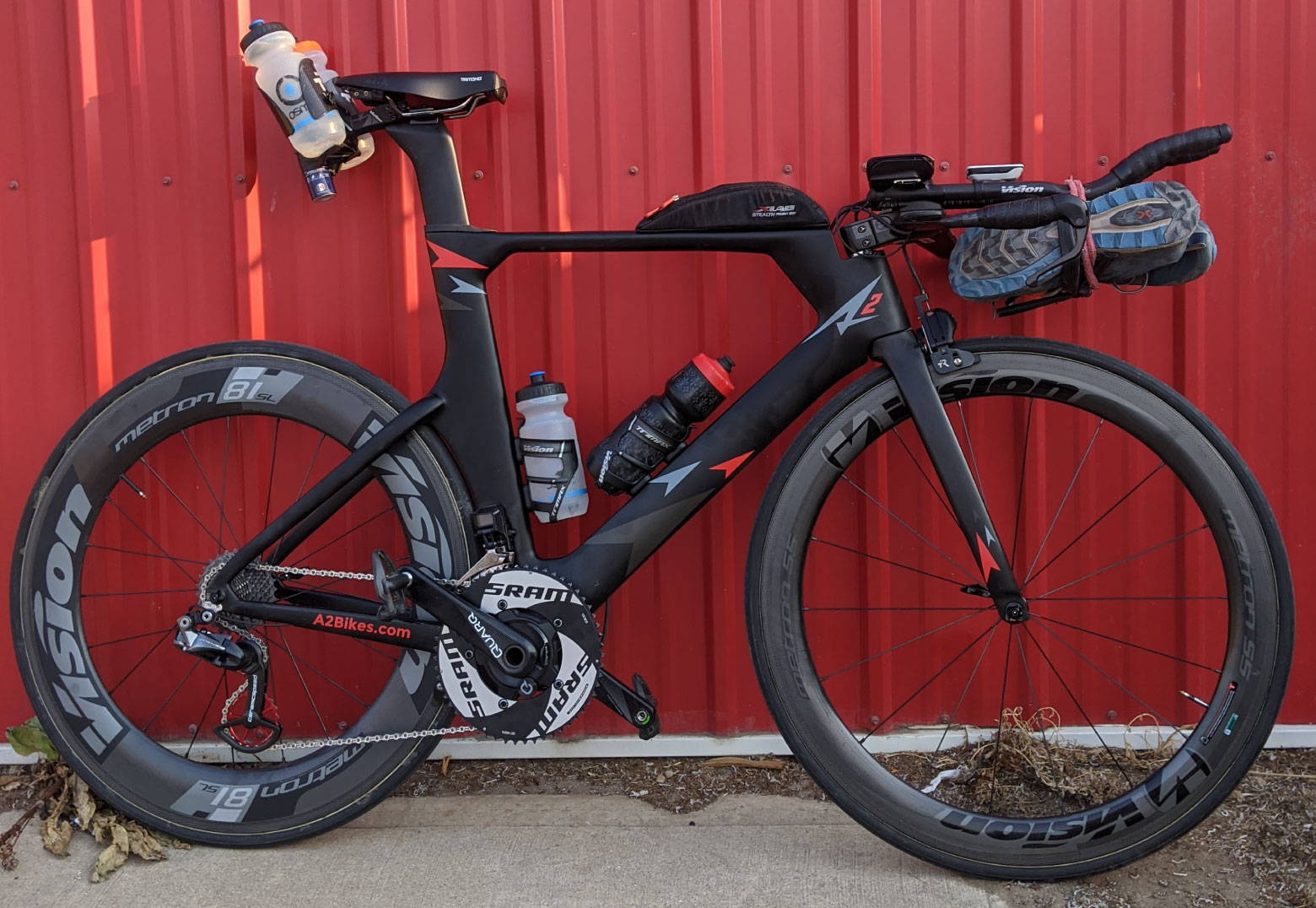 By the base of the Cables, I was dizzy and stumbling quite a bit, trundling small rocks and slipping on the scree, so I took a few deep breaths and regained my composure before climbing up the first section. There isn't anything above 5.4, but I wanted my wits about me because a fall would not be pretty. Thankfully, the route was mostly clear of ice, and I was up in four or five minutes, scrambling over boulders and pushing on to the summit, breathing all out. I made it to the top in 1:48 then spun around for the descent.
I down climbed the Cables pretty easily, then took off across the Boulder Field, getting into a really cool flow state. It takes every bit of concentration you have to run across tallice at 6:00 pace, and even though I was running downhill with a super strong tailwind, I still found myself out of breath. I almost ate it half a dozen times but stayed upright and made it back to my bike in 61 minutes for a total bike/transition/run time of 5:04.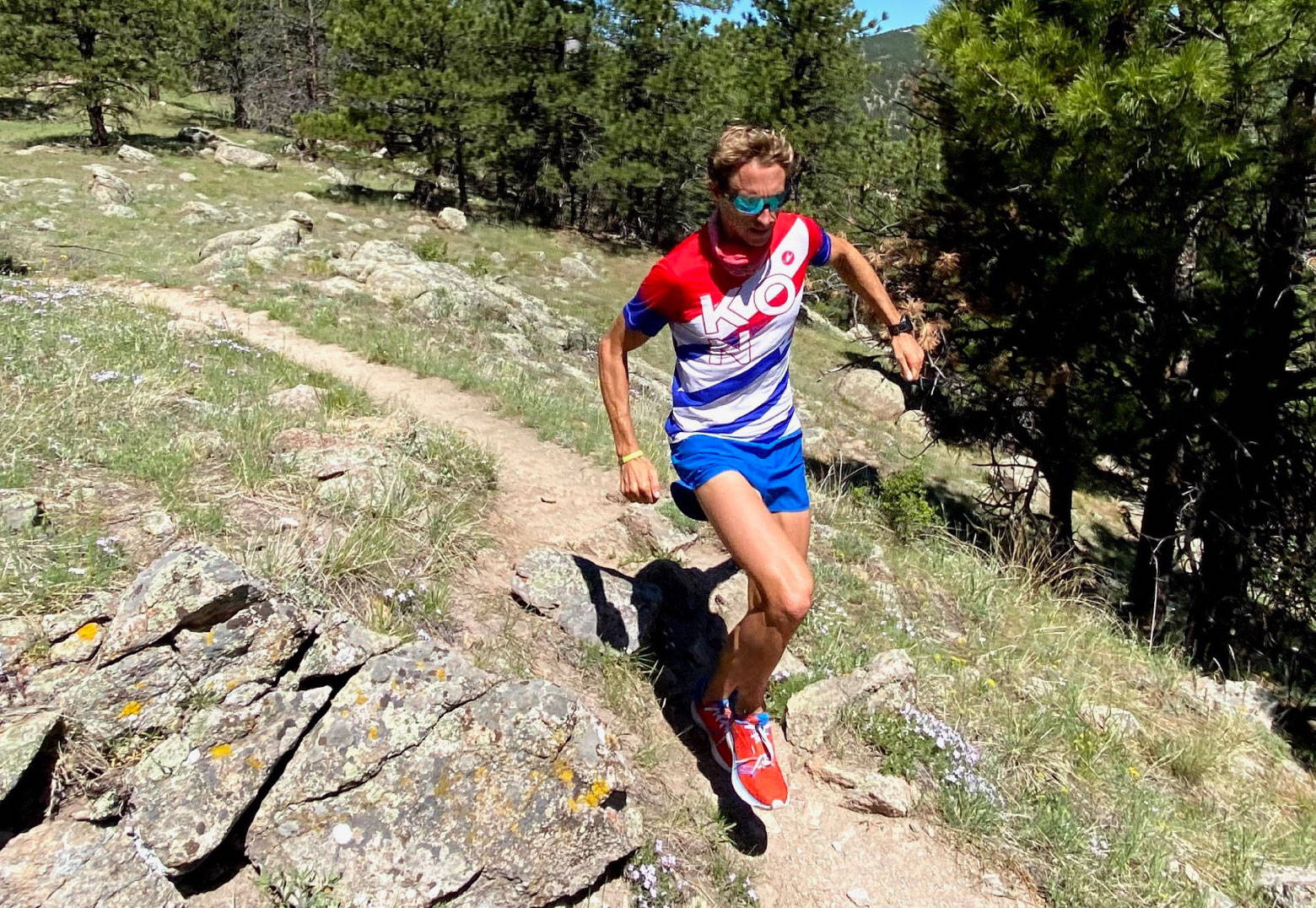 My next transition was only two minutes, and I was back on the bike ripping down the road at 45 miles an hour, feeling great to be off my feet. The feeling didn't last long, as I battled a cross wind for the next 20 minutes, all the while feeling like I had a flat tire. I got a moment to fully rest once I headed down St. Vrain, and because of the tailwind, I was going pretty fast without having to do any work. I got through Lyons and back onto Highway 36 in 5:55, and just had 12 miles left. Those 12 miles were the hardest, as I was finally out of water—I'd carried five bottles up with me and probably drank 1.5 liters from the stream as well, but it was 93 by the time I was down at "sea level" and I suddenly realized I was quite parched, to say the least.
I forced myself to keep the effort going on 36 despite feeling incredibly sick from dehydration, and finally stopped the clock at 6:23:56 at the Boulder City Limit sign, breaking the old record by 32 minutes. I coasted home, feeling incredibly sick and thirsty, but happy to have put in such a good effort, and to cap off the last of summer with a 'race win' of sorts. My suggestion for anyone who wants to attempt this: do some route finding in the weeks leading up to it, bring plenty of food, and stop in Allenspark to refill your bottles for the descent!