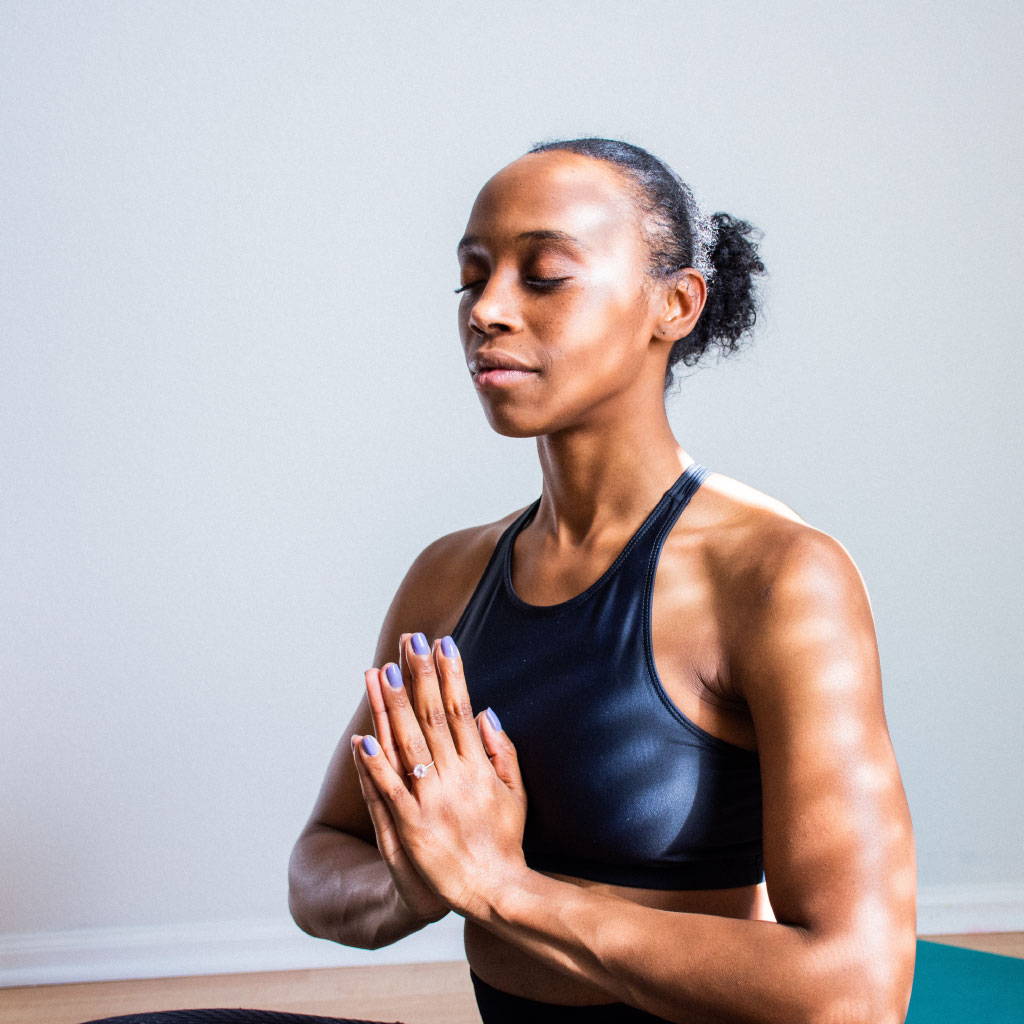 HOW TO INCORPORATE YOGA PRACTICES INTO YOUR TRAINING PROGRAM
---
---
Contrary to popular understanding, yoga is a practice that is spiritually grounded moreso than it is physically. Engaging in the physical practice of yoga – the asanas, or poses – is a step in quieting the mind, and synchronizing movement with breath and breath with thought and thought with spiritual intention. The movement within the mind is often a greater barrier to training than the movement abilities of the body, and engaging mindful yoga practices in your training program can have significant benefits in reaching your goals as an athlete. Just as you engage your arm or leg or eye muscles during training, engage the muscle that is the mind to exert to your maximum potential.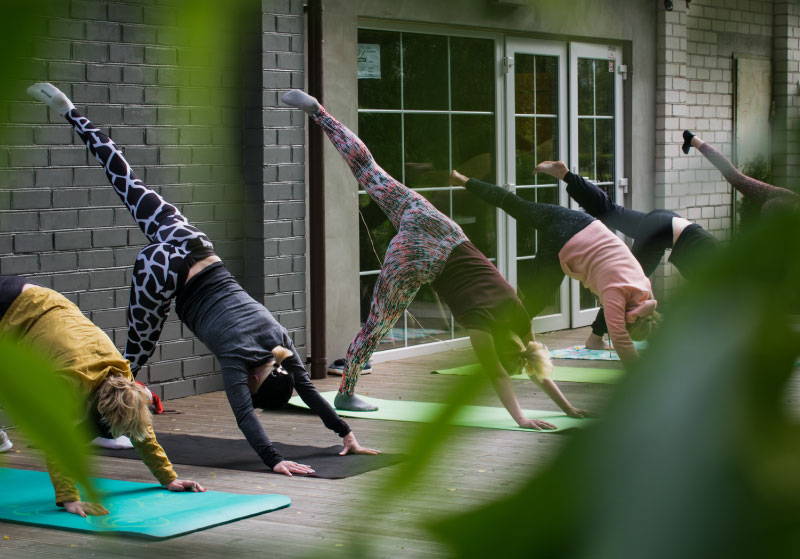 PRACTICE MENTAL, MINDFULNESS ASPECTS OF YOGA IN YOUR TRAINING PROGRAM
SET A DAILY MANTRA
A mantra, also often referred to as an "intention," is really the word for a spoken, sung or chanted meditation. Though traditionally, a mantra is expressed vocally, it need not be in order to accomplish the main goal: to direct energy, or prana, toward an objective. A daily intention can be a thought or idea you identify in the morning and return to at various points in the day, or it can take a more outwardly expressive mantra-like form. Some examples of well-known mantras out there are:
• "Om" otherwise known as the sound of the universe
• "I think I can, I think I can…" (The Little Engine that Could)
• "It's all good!" (people say this all the time!)
• "I am strong/beautiful/capable/creative/happy/compassionate/fill in the blank!"
LIVE YOUR VALUES
The moral code of yoga includes five social guidelines/restraints and five personal guidelines/observances. They are all things we generally practice in life and hold one another or ourselves accountable to do: not steal or tell the truth and practice cleanliness or self-reflection. A daily training plan is one aspect of life in which you will inevitably practice this moral code, or your personal values. In yoga, these five social guidelines are known as the yamas, and the five personal guidelines are known as the niyamas. Here's how to apply the framework of the yamas and niyamas to your training program:
PRACTICE NON-VIOLENCE: AHISMA
Know when to push and when to pull back in training; be kind in speech and thought toward others you may be training with, including yourself.
PRACTICE TRUTHFULNESS: SATYA
Be truthful about what you feel in your body as well as your mind before beginning training. Ask yourself: "Am I being true to my goal in this sport?"
PRACTICE NOT STEALING: ASTEYA
Is your engagement in your sport taking away from other aspects of maintaining a healthy, balanced life? Are you stealing time from work, your family, or other duties that need attention?
PRACTICE CELIBACY: BRAHMACHARYA
Okay, this one is strange, but refraining from engaging in "sinful" acts, such as doping, could be an applicable example here.
PRACTICE NON-POSSESSIVENESS: APARIGRAHA
Let go of the stuff that may be bogging you down or inhibiting from training – whether it's your schedule, your phone/email, or literal material things that make you feel like you don't have the right/newest gear to get out and do it! Let go to take control.
NIYAMAS: PERSONAL GUIDELINES
PRACTICE CLEANLINESS: SAUCHA
Physically, take a shower and care for your body both internally and externally; mentally, don't beat yourself up if you had a less than average day of training – tomorrow is a new day; spiritually, pursue pure desires in your sport.
PRACTICE CONTENTMENT: SANTOSHA
Perhaps the most challenging one of all, find peace with everything that you are given or not given, and with everything you accomplish or don't. The key is finding acceptance and gratefulness for all your body can do for you.
PRACTICE AUSTERITY: TAPAS
Prove to yourself that you are devoted to your training and that you have the mental focus to accomplish what you set out to do by following through to do it!
PRACTICE SELF-STUDY: SYADHYAYA
Continue to learn and seek out knowledge that can support you, from others doing similar training, from books, from media. Take time to reflect on your inner knowledge and motivations, also. What is your body and mind telling you before, during and after your training?
PRACTICE SURRENDER: ISHYARA PRANIDHANA
Acknowledge that you are part of something bigger, whether it be a spiritual force, or a greater community, or some other power out there that you feel. You are not doing this alone, and everything you have is not independent of the support of others!